Harmonics Music Studio is the ongoing manifestation of my lifelong love of music. I was born into a music loving family and, from the time my mother could sit at a piano with me in her lap, I have been enchanted by the magical sounds that come from simply pressing a key or two.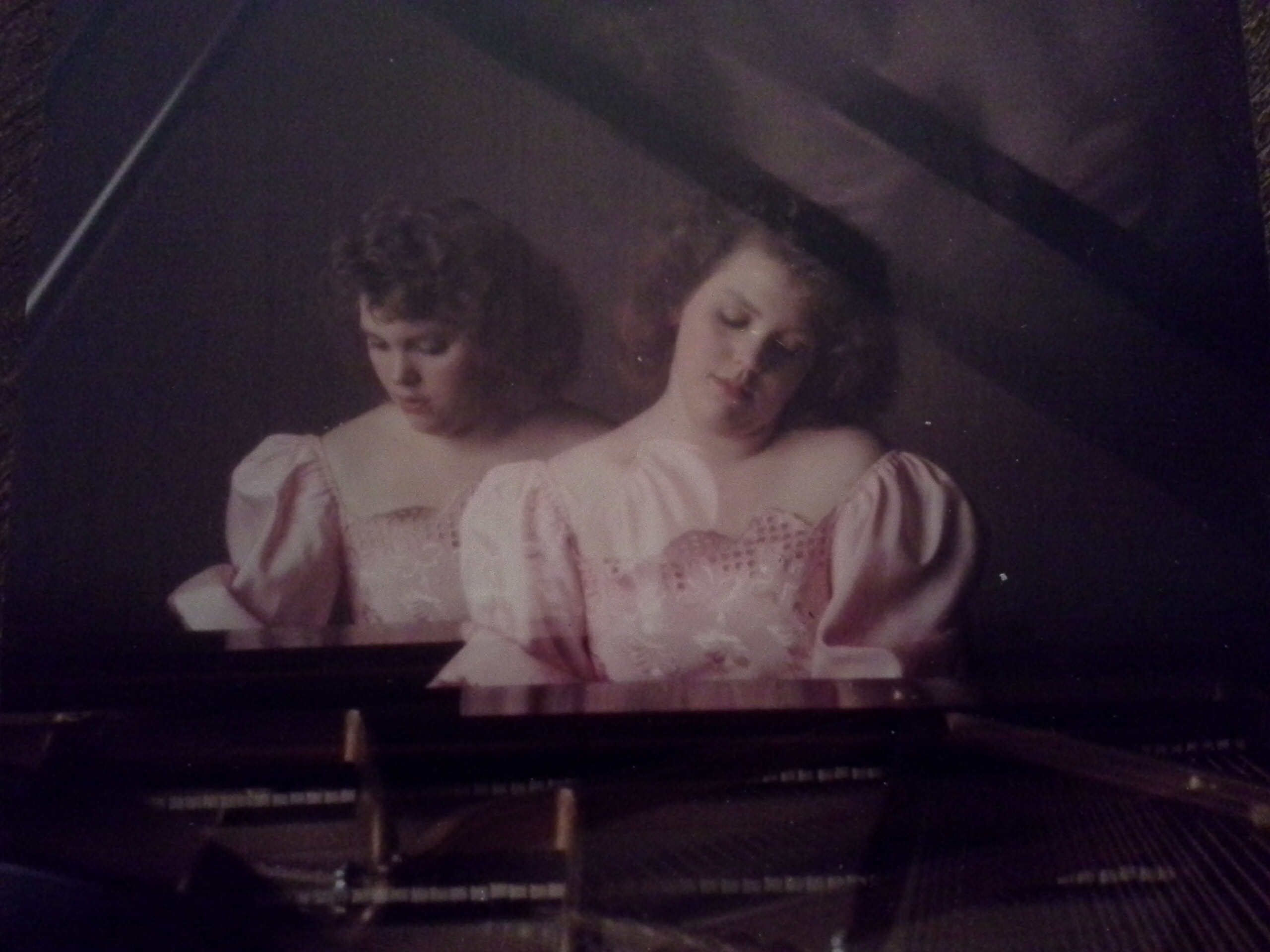 16 years old, engrossed in Gershwin's "Rhapsody in Blue"
I have been blessed with many amazing teachers, allowing me to study voice, brass, piano, and composition. Among my teachers are Duane Hulbert, Ph.D., pianist from the Julliard and Manhattan Schools of Music; Kathleen Tresham-Anderson, soprano with the Scottish Symphony Orchestra; Philip Smith, recently retired principal trumpet player for the New York Philharmonic Orchestra, and Mary Kogen, "the teacher of piano teachers". These, along with many other beloved and respected pedagogues in my life, have molded and shaped me into the musician - performer, composer, and teacher - that I am today, and continue to influence my ongoing development.
Throughout my musical life, I have published an adult piano method, written much custom student music, and have composed choral anthems and liturgical worship services. I have taught music to inner city gang members, summer music campers, and elder stroke victims. I am currently the choral director at Baker Middle and Baker High School, director of the Baker City Community Choir, and a regular musical performer with Eastern Oregon Regional Theatre.
Growing up as an at-risk, underprivileged youth in poverty, the goodness of other people ensured that I had at least some access to music education, access which gave me tools - developmental assets - to mitigate and surpass many of the obstacles that might have handicapped me later on. My teaching philosophy has always been to teach music not for music's sake alone, but for the empowering force that it is. In addition to music, I have studied education, psychology, and social work, and have a passion for using music to empower and strengthen children, families, and communities. Accordingly, I hold Master's Degrees in Social Work and Teaching, and am completing a Master of Music in Music Education.
If you or your student is ready to study with someone passionate and dedicated to music, contact me via this website today!